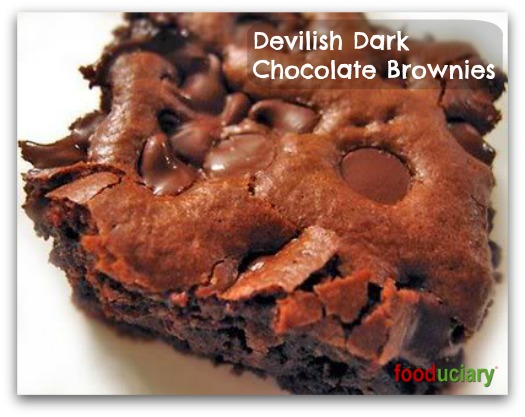 Ok, any time you want to impress your non-healthy-eating-minded friends, this is the dessert to do the trick. These gluten free brownies are amazing. Honestly, it was my husband who found this recipe and made it the first time. When he told me they were gluten free and dairy free I didn't believe him. A healthy brownie recipe?  Oh, yes.  And these are good. They're that good.
Mmm, sometimes I want to have these for breakfast. 🙂

Devilish Dark Chocolate Brownies (DF,GF)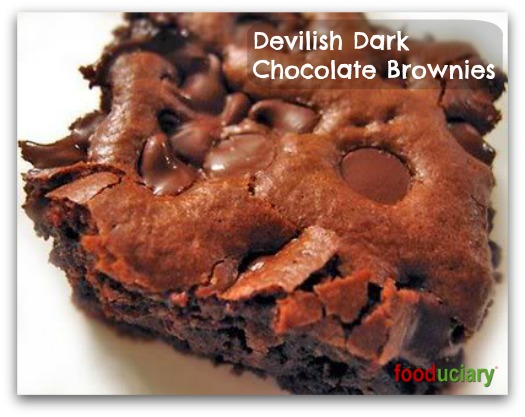 Prep time:
Cook time:
Total time:
Ingredients
5 ounces dark chocolate (make sure it doesn't have any form of milk listed in the ingredients)
½ cup coconut oil
2 eggs (organic and cage free of course)
1 cup packed unrefined cane sugar
½ rounded cup almonds, processed into a fine meal
¼ teaspoon baking soda
¼ cup brown rice flour
½ teaspoon fine sea salt
2 teaspoons vanilla (be sure to use real vanilla)
Optional:
½ cup chopped pecans or walnuts, if desired
½ cup dark chocolate chips for the top, if desired
Instructions
Preheat the oven to 350 degrees F. Line an 8x8-inch square baking pan with foil and lightly oil the bottom.
Using the microwave, melt the dark chocolate and butter in a large (microwave safe) measuring cup. Stir together to combine. Set aside.
In a mixing bowl, beat the eggs on medium high till frothy. Add the brown sugar and beat until the mixture is smooth.
Add the melted chocolate mixture into the egg-sugar mixture a little at a time - incorporate it slowly- and beat well for a good minute. The chocolate will look smooth and glossy.
In a bowl, combine the dry ingredients: almond meal, rice flour, fine sea salt and baking soda; whisk together. Add the dry flour mix into the chocolate mixture and beat well for a minute. Add the vanilla, beat another half a minute or so. You now have your brownie batter.
If you are adding nuts, stir in the nuts by hand and spread the batter into the prepared baking pan [don't worry if it's thinner than you're used to]. Shake the pan a little bit to even out the batter.
Layer the semi-sweet chips all over the top of the batter and press them in slightly.
Bake in the center of a preheated 350 degree F oven for 33 to 35 minutes, or until the brownies are set. Don't overcook. (Err on the gooey side.)
Cool on a wire rack; remove the brownies from the pan by gripping the foil edges. Chill before cutting.