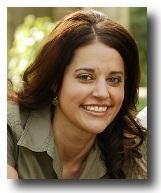 Kelli is the co-founder of Fooduciary.com. Diagnosed with an auto-immune disease as a child, Kelli has always paid close attention to her health. But when that disease went beyond the care of traditional care medicine, she found answers, and healing, through lifestyle improvements and working with a functional medicine doctor.
Through this journey Kelli has gained a wealth of knowledge about nutrition and what a clean eating lifestyle entails.
Kelli's first book, The Clean Eating Healthy Detox Diet, is an outline of the path she took to regain control of her health.
Born in Washington DC, raised in Utah, Kelli now resides in Austin, TX after a nearly year long round the world trip with her husband, Brad.
——————————-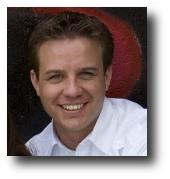 Raised on an all-American diet consisting of canned, boxed and frozen dinners, Brad discovered the benefits of natural food when he watched a loved one go from poor health to full well-being after adapting a clean food diet. Such an event opened his eyes to the power of clean foods and fueled his motivation to help others eat the best way possible for their body.
Coming from a business background, Brad's career took a turn towards the nutrition and natural foods realm when he saw traditional practitioners shrug their shoulders when asked tough questions. With Kelli, Brad created Fooduciary.com as a way to share knowledge he had gained and to associate with others who both seek and provide answers to frustrating health concerns…or who just want to eat some good food.
He is inspired daily by watching readers embrace a clean food lifestyle and aiding those with similar health food questions that he once had.
Originally from Utah and now a resident of Austin, Texas, naturally he enjoys healthy cooking but also reading, scuba diving and braving the wilderness. A victim of the travel bug, Brad has traveled around the world and lived in some amazing foreign lands like Brazil, Costa Rica,New Zealand, Australia and Bali.
——————————-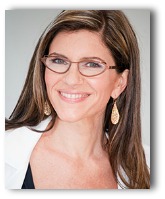 Dr. Sara a wife, mother to two incredible girls (ages 8 and 13), friend, scholar, seeker, yoga teacher, Harvard-trained MD with 20+ years of experience. Her mission is to help women feel sexy, vital and balanced from their cells to their souls. That means getting your weight right where you want it, getting your energy and sex drive maximized, and doing it all naturally and safely.
Dr. Sara teaches women and men how to balance their hormones naturally so they can rock their mission and marriage. She is a MIT-trained bioengineer, certified yoga teacher, and speaker. She is regularly featured in magazines such as O Magazine, Glamour, and Yoga Journal, and TV, including The Ricki Lake Show and 20/20. Dr. Sara recently released her New York Times best seller The Hormone Cure which is invaluable for men and women looking to restore their youthful zeal.
——————————-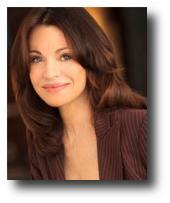 Donna Gates, a nutritional consultant, author and lecturer has helped thousands of people overcome candidiasis and other immune system disorders. Her book, The Body Ecology Diet, was written after years of research to find a cure for her own candida-related health problems.
Frustrated with conventional medicine, she embarked on a long course of study into many different healing concepts, including ancient Chinese medicine, macrobiotics, natural hygiene, raw foods and mega-supplement therapy. Incorporating the most beneficial components of each concept into her own system of health and healing, her success inspired her to share it with others.
Much more than a "diet," Body Ecology offers a constantly expanding body of knowledge that focuses on the benefits of establishing and maintaining an inner ecosystem. Eating fermented foods and following the BED principles lays down a foundation for health that is essential to wellness.
Body Ecology and Donna are frequently mentioned in the books of many other authors and in natural health magazines. She does radio shows and workshops to educate the public and is well-regarded for introducing Americans to new concepts and insights for using medicinal foods. She pioneered "young coconut kefir", a healthful, nutrient-rich drink. Donna's latest focus is on resolving the crisis of our children's health, and she is committed to preventing and overcoming autism.
——————————-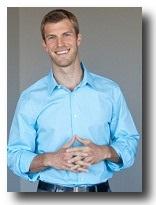 Dr. Josh Axe is an author, a radio host, and a physician. Since starting his online health movement in 2008, Dr. Axe has helped thousands of people transform their health and life through his strategies in advanced nutrition, burst training (check out his DVD program burstFIT), weight loss, superfoods, healthy recipes and anti-aging.
He released The Real Food Diet Cookbook in 2010 and his radio show is heard by tens of thousands of people each week on the air and online. He's also a highly sought after speaker and conference leader in communities, churches and businesses.
He's a go-to physician for professional and Olympic athletes. He traveled to London as a member of the Wellness Advisory Council for USA Wrestling and Weight Lifting team.
——————————-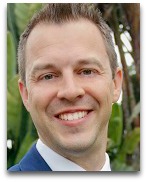 Dr. Corey Schuler, MS, DC, CNS, LN
Dr. Schuler is a board-certified nutrition specialist and functional medicine clinician. He is a frequent radio and podcast guest on the topic of connecting the dots between mood, hormones, and metabolism. He has appeared on Underground Wellness, Elevate Your Energy, Five to Thrive Live, Primal Diet Modern Health, Doctor Health Radio, Let's Get Healthy with Bill Swail, Good News Health Show, Healthy Choices, and The Opening Door. He teaches for the School of Applied Clinical Nutrition and The Institute of Transformational Nutrition, is a frequent speaker at functional medicine and nutrition conferences for practitioners, and consults for nutritional supplement companies.
Growing up on a family farm, followed by a stint in research chemistry at NASA taught Dr. Schuler to combine nature and science in a systems approach to health and healing. He is the creator of the Clear Mind Diet and the author of When Nutrition Doesn't Work: What Went Wrong and How to Find a New Doctor available on Kindle.
He is the clinic director for Metabolic Treatment Center which uses food-based, functional medicine approaches to bipolar, depression, and anxiety, PCOS, food sensitivity recovery, and thyroid disorders.
——————————-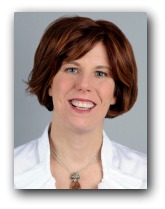 Anna Soref has worked in the natural products industry for more than 20 years. She has been a contributing writer for numerous trade and consumer natural health publications including Yoga Journal, Vegetarian Times, Whole Living, Herb Quarterly, Functional Foods and Nutraceuticals and Nutrition Science News.
Anna is a frequent speaker at industry events including the Natural Products Association's Natural MarketPlace, HBA Global Expo, LOHAS, SupplySide West and Natural Products Expo West and East. Currently she is Editor of Naturalvitalityliving.com and a contributing editor with TEA magazine and Organic Connections magazine. She has worked as a consultant with numerous companies including LEK Consulting, Dean Foods' White Wave division and New Hope Natural Media.
——————————-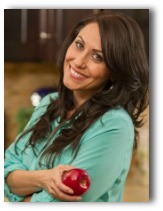 Award winning healthy, special diet and green living and travel expert, cookbook author, media spokesperson, holistic nutritionist, vegan chef and television personality, Carolyn is a respected figure in the world of healthy lifestyle as well as special diet cooking and nutrition.
With a highly acclaimed cookbook and travel show to her credit, Carolyn has traveled the world for her show, website and brand as well as to offer her services as a health and nutrition expert, recipe developer, writer, speaker, consultant and media spokesperson. She is frequently quoted in national media and regularly appears on television and radio programs sharing healthy recipes, travel tips and all things healthy, green and happy living.
——————————-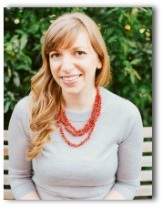 Lara Adler is a Certified Holistic Health Coach and Environmental Toxins Expert who trains & educates her colleagues in the holistic health and wellness community to have a greater level of fluency around how environmental toxins impact health, so that they leave no stone unturned when helping their clients reach their own health goals.
She also supports mothers and mother-to-be in removing harmful toxins in their diet and home environment so they can create a safe and healthy space for their families to grow, while reducing the risks of diabetes, obesity, behavioral issues, and other critical health conditions.
Lara is deeply committed to peeling back the curtain and opening up the conversation about environmental toxins to people in a way that's informative, accessible, actionable and totally free from overwhelm. She takes a practical, real-world approach to minimizing toxic exposure to safeguard our health. Learn more about Lara and her work at LaraAdler.com
——————————-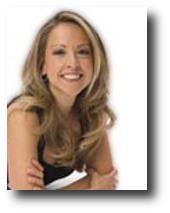 Isabel De Los Rios is a certified nutritionist and exercise specialist who has already helped over 25,000 people all over the world lose incredible amounts of weight, regain their health and permanently change their lives. She is the author of The Diet Solution Program and the Owner of New Body – Center for Fitness and Nutrition in New Jersey.
She has become the #1 "go to girl" when it comes to Fat Burning Nutrition by several of the most popular fitness professionals around the globe. Isabel's cutting edge and completely different approach to nutrition is what sets her apart from all the rest. This approach has created results for so many once frustrated dieters. Her strategies work, hands down, as long as her simple principles are followed.
Isabel is able to educate clients and readers all over the world through her books, hundreds of online articles, seminars, and the media which all focus on the essential principles of fat loss nutrition and achieving a healthy, toned and vibrant body.
Isabel graduated from Rutgers University with a degree in exercise physiology (a pre-med curriculum). She is a Certified Strength and Conditioning Specialist, the highest and most advanced certification given by the National Strength and Conditioning Association. She is also a Holistic Nutrition Lifestyle Coach, certified by the Corrective Holistic Exercise Kinesiology (C.H.E.K.) Institute in San Diego, California. She counsels many special populations, including diabetics, heart disease patients, cancer survivors, and overweight individuals, as well as healthy individuals who wish to maintain health and prevent disease.
——————————-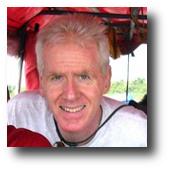 Craig Weatherby remains a brilliant point of reference in the natural products scene. Craig currently works with Vital Choice Wild Seafood & Organics, a leading on-line retailer of wild Alaskan, Pacific seafood, and certified organic foods. Craig offers discerning commentary on nutrient science, healthy eating, and sustainability issues particularly surrounding Omegas and wild fish harvesting.
Moving back towards his degree from Windham College, Craig has also contributed to several of Dr. Perricone's bestselling books, as noted in the acknowledgements pages. He wrote all content and merchandising for the $70 million venture-funded MotherNature.com startup, building a newsletter circulation to 300K. And in the early 90's Craig was responsible for all of Bread & Circus point-of-purchase merchandising, monthly newsletter, and promotions. Bread & Circus was purchased by Whole Foods Market in 1992, and is still the jewel of that chains' crown.
——————————-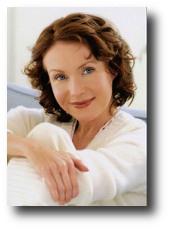 Maura, a.k.a. Mo the Morselist, is a Health Coach with training from the Institute for Integrative Nutrition. In this program she was trained in more than one hundred dietary theories and studied a variety of practical lifestyle coaching methods. Drawing on this knowledge, she helps clients create a completely personalized "roadmap to health" that suits each person's unique body, lifestyle, preferences, and goals.
Maura's education equipped her with extensive knowledge in holistic nutrition, health coaching, and the importance of preventive care. Drawing on her education and experience, she works with clients to help them make the dietary and lifestyle changes that produce real and lasting results.
Maura also created and founded Mac-n-Mo's Morselicious Treats, a healthy baked goods company and has dedicated herself to creating healthy tasty recipes while inspiring a fun MORSELICIOUS Lifestyle!
——————————-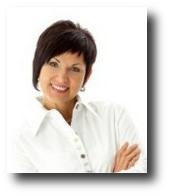 "Wellness is the body's natural state if you give the body the support it needs you will look and feel great!" B. Kathy Wright ND,CNC
Naturopath, Nutritional Consultant, Author and Wellness Educator Kathy Wright is acting CEO/General Manager of B & P Company. A fourth generation women to run this family owned anti-aging product line FROWNIES. Kathy brings a commitment to wellbeing for every customer.
Kathy raised five children while operating her own business teaching and supporting women in the areas of spirituality, childbirth, health, wellness and beauty. Kathy has given back to her community as a volunteer and swim-coach for YMCA's over 20 years and as a life coach to the many men, women and children she has had the opportunity to consult, coach and teach in all areas of wellbeing.
Kathy continues to study and be intentional about her own health. Committed to principles that produce freedom from disease or premature aging, Kathy understands that personal care products are absorbed into your system and has promised to deliver only products free of ingredients producing toxic conditions in the body. You can find out more about Kathy here.