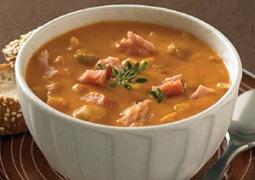 Brad and I started playing around with chowders as this winter as the weather got cooler (in Austin, that means we dropped to the 80's, but we pretend it's cold outside). For Brad, chowder is tied in to many a childhood memory due to his mom's chowder skills. And both of us love salmon and curry. With this recipe being such an easy and quick one to throw together, it's become a recent favorite.
Red Curry Salmon Chowder (DF, GF)
Ingredients:
1 tablespoon coconut oil
2 cups sliced mushroom
1 small onion, diced
4 cloves garlic, minced
1 tablespoon fresh ginger, grated
1 tablespoon red curry paste
1 can coconut milk (Thai Kitchen is the thickest and our favorite…full fat!)
2 teaspoons fish sauce
2 cups vegetable stock
2 teaspoons raw honey
2 small heads bok choy, sliced
1 pound salmon, cut into chunks
1/2 cup fresh cilantro
1/2 cup basil leaves (loosely packed), sliced
Directions:
In a large saucepan heat the coconut oil. Add mushrooms and onion; cook for just a few minutes until soft.
Add garlic, ginger, and curry paste and cook for one minute, constantly stirring.
Stir in milk, fish sauce, honey and stock. Bring to boil, then add bok choy and salmon.
Reduce heat and simmer for 3-6 minutes, covered, until fish is cooked through.
After dividing into bowls, garnish with cilantro and basil.
Optional: We also love sprinkling cashew pieces on top just for fun.