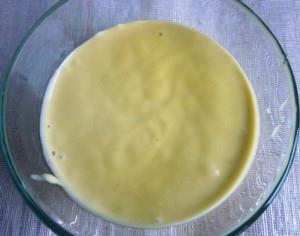 Healthy Homemade Mayonnaise
Ingredients:
1 whole egg, at room temperature
1 egg yolk, at room temperature
1 1/2 tablespoons lemon juice
1 teaspoon Dijon mustard
3/4-1 cup of extra virgin olive oil
Sea salt, to taste
Directions:
Use your food processor to blend egg, egg yolk, lemon juice, Dijon mustard, and salt for around 30 seconds.
With the food processor running, add the olive oil slowly, a few drops at a time until desired consistency is reached.
This homemade mayonnaise will stay fresh for about 2 weeks in an air tight jar in the refrigerator.