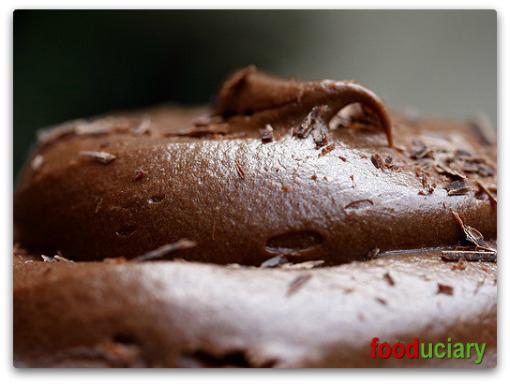 When Brad lived in Brazil he was surprised to learn that there, avocados are seen as a fruit. The avocado fruit smoothie is a common breakfast, and avocados work their way into other sweet foods as well. So even if it sounds a bit strange, trust us, and the Brazilians. This pudding is darn good.
We just took this pudding to a picnic the other day and it was a hit among adults and kids alike. You won't believe what's in here.

Dairy Free Chocolate Avocado Pudding (R,GF,V)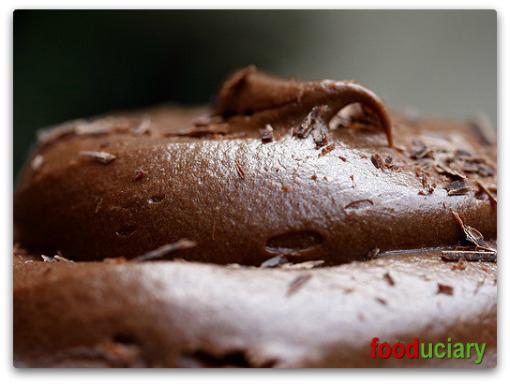 Ingredients
3 ripe avocados
1 cup raw cocoa powder
½ cup raw honey or maple syrup [Edt: changed from agave nectar]
2 teaspoons vanilla
Instructions
Combine all of the ingredients into a food processor and blend until smooth. Depending on the ripeness of your avocados, you may need to add a little more cocoa or agave nectar. Add just a little at a time until it's to your liking. This pudding should have a very smooth, deep chocolate flavor.
Spoon into dessert bowls and serve.
Really. That's it. Make it already. You'll have to try it to believe us. Avocados make fantastic chocolate pudding.
There are endless variations on how you can serve this up. We had this last week with sliced bananas and strawberries on top. We've also used coconut pieces, walnuts and cashews as great toppings. Shredded coconut is great to have stirred up in the pudding as well – adds great texture and flavor. And you can always stir in a few tablespoons of raw cocoa nibs for a chocolate chip-type feel. Yep, the sky's the limit with this one.
Health Benefits:
Chocolate has a very high amount of flavanoids, which act as antioxidents and so reduce free radicals in the body and help prevent cancer and other types of diseases. Some of the flavanoids in chocolate also produce nitric oxide in the body, which helps lower blood pressure. Chocolate also contains phenylethylamine (PEA), which produces endorphines in the brain that help balance mood and make you feel good.
Avocado is high in oleic acid (like olive oil), which has been shown to prevent breast cancer. The fat in avocados is very healthy and actually aids the absorption of important nutrients. Avocados also help prevent prostate, oral, and many other types of cancers. Avocados contain glutathione, which is a very powerful antioxidant. Avocados also contain a lot of folate for heart health, lutein for eye health and beta-sitosterol for lowering cholesterol.
photo credit: aliciagriffin  cc