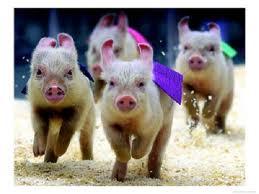 Sometimes we all need a good shot in the arm to get us going again when we feel discouraged, unenthusiastic, or even just bored. As I think back over the past couple months, we've been blessed to have several of these experiences.
Near the end of our time in Costa Rica, we stayed with a woman named Karen who eats a raw food diet. Besides being a very kind and gracious hostess, Karen is curious, adventurous and fun. Her enthusiasm and skill with cooking, or, er . . food preparation, was such that we were soon joining in the fun of making raw food – trying out and writing down many recipes. The food was amazing: filling, but not heavy, with fantastic combinations of tastes, colors, and textures. We felt great eating it and decided we wanted to incorporate more raw foods into our diet. After the majority of our experience in Costa Rica having been on the discouraging side food-wise, it was such a boost to have such a warm, fun person share her skill, knowledge, and well-provisioned kitchen with us and re-ignite our love of making and eating food.
We flew from Costa Rica to Utah for a two week "layover" for some family events. My parents were our fantastic hosts this time, and let us have at their kitchen with all its wonderful tools and gadgets. While in Costa Rica, I really missed more than any thing else the kitchen we'd left behind. Our first day back we went to a local health food grocery store where Brad got to be entertained by my running around like a kid in a candy store with a big grin on my face, filling the shopping cart at an alarming rate. They had all the food products we needed. It was really fun to try out raw food recipes from Karen as well as other favorite meals we hadn't had the ability to make since leaving for CR. My parents were goods sports and pitched in with the cooking and eating. It was really fun for me to make food alongside the very woman who had taught me how to cook and helped me discover how much I love it in the first place.
As we were getting ready to leave Utah we had lunch with two close friends (also fooducians) at a raw food restaurant. The food was delicious, gorgeous, and fun. We had a great time tasting each other's entrees and guessing how each one was made. It was so inspiring to see and taste how beautiful raw food can be, and feel how nourishing it is for our bodies.
On that high note, we flew off to New Zealand. I'll tell you about our food adventures there and finish catching you up in the next post.