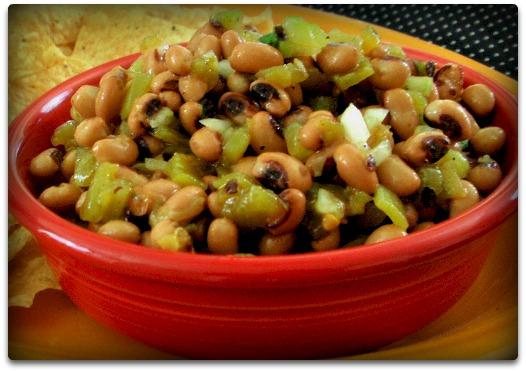 We've discovered this is a pretty popular dish here in the longhorn state. Everyone has their favorite version, and there are plenty.
It makes a great side dish on its own or served as a dip with chips. We've enjoyed versions that included fresh corn or even mangoes, so feel free to experiment with your own additions.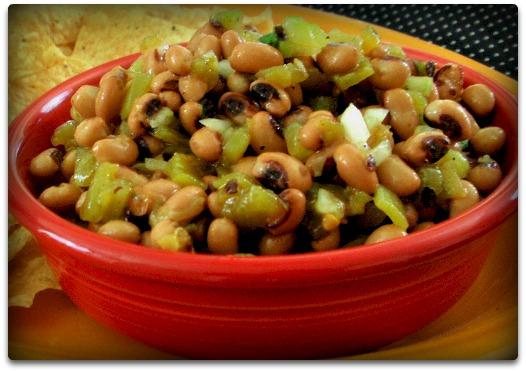 Ingredients
2 Cups dried black-eyed peas
3 Tbs apple cider vinegar
2 Cloves garlic, minced
1 tsp Dijon mustard
1 tsp oregano
2 Celery stalks, chopped to bite size pieces
1 Red bell pepper, chopped
1 Cup green onions, chopped
½ Cup red onion, chopped
Instructions
Put peas in a large bowl and cover with several inches of water. Soak overnight. Drain and rinse well.
Transfer peas to a large pot and add 6 cups water. Bring to a boil.
Reduce heat, cover, and simmer until tender, about 45 minutes. Drain well.
In a large bowl, combine vinegar, garlic, mustard, and oregano and whisk together.
Add the peas and remaining ingredients and toss to coat well.
Cover and chill for 2-3 hours in the fridge to allow the flavors to blend.
photo credit: texascooking cc