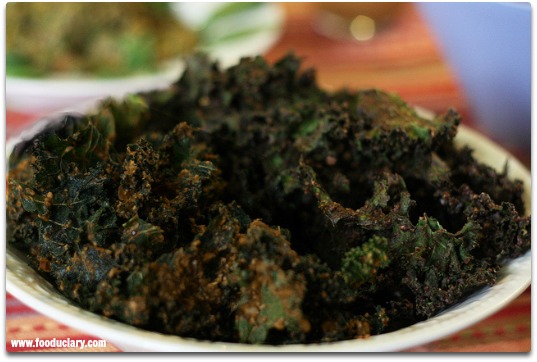 For parents and kids alike, quick and healthy snacks are key this time of year. And an added bonus is finding delicious healthy snacks! Well, these chocolate kale chips are not only healthy but they are quick, tasty and insanely nutritious! A win win for everyone!
Chocolate Kale Chips (V,GF)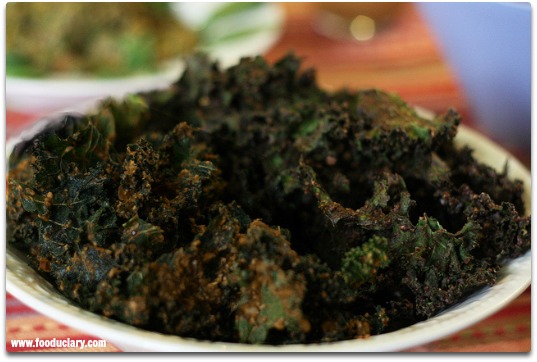 Ingredients
1 full head/bunch of Tuscan kale, washed, stemmed and leaves torn to bite size pieces
½ cup cacao powder
½ cup maple syrup or 1 cup date syrup (1 cup pitted dates and 1½ cups water blended or food processed into a paste)
¼ cup raw cashew butter or cacao butter
1 teaspoon vanilla extract
2 tablespoons chia or pumpkin seeds, ground in food processor
½ teaspoon lemon juice
½ teaspoon sea salt
Pinch of cinnamon or cayenne pepper if you want to add a little zip
Instructions
Combine all ingredients in a large bowl and mix by hand, kneading and until kale is well coated.
Add kale to lined dehydrator sheet or cookie sheet, laying flat into 1 layer.
Set dehydrator to and "cook" for about 12 hours or until crunchy and dry (flipping the chips half way through the cooking cycle).
If you don't have a dehydrator, put the cookie sheet in the oven and bake at 300 degrees for 20-25 minutes then flip and cook for an additional 10-15 minutes. **(the chips will not be considered raw if cooked in the oven).
Remove from oven or dehydrator and store chips in an airtight container or enjoy on the spot!
photo credit:
Kristel Mesh
cc