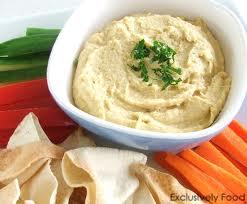 During our last little bit in Costa Rica we met and stayed with a fellow foodie who lives in San Jose. She has been focused on a raw diet for a long time and we had a blast talking to her about food and learning some amazing recipes from her. Our two nights with her provided some of the best food we had in all of our three months in rice and beans land.
During our "layover" in Utah we've had a chance to try out some of the things we learned from her. Last week me made this hummus and it turned out AMAZING. We shared it with several people and the compliments and requests for the recipe kept rolling in. So, here it is. Enjoy!
Raw Hummus
Ingredients:
1 cup garbanzos, sprouted
1 – 2 garlic cloves
1 cup parsley
4-6 Tbs raw tahini
1/3 cup juice from lemon
2 Tbs olive oil (organic, extra-virgin, cold pressed)
2 tsp sea salt
Directions:
Sprout garbanzos by first rinsing them then soaking them in filtered water for 12 hours. Rinse them and let them sit (no water) in a shady area, rinsing again every 8 to 12 hours until the sprout is about ¼ inch long.
Combine the sprouted garbanzos with the remaining ingredients in a food processor (works great in our Blendtec, too) and blend until smooth and creamy. Love it.
Health Benefits:
Garbanzo beans provide a large amount of fiber, which helps regulate blood sugar levels and keep you feeling full. This helps keep you at a healthy body weight. It also contains many antioxident phytonutrients, especially manganese.
Tahini is a paste made from sesame seeds which are very high in several minerals like copper, calcium, magnesium, iron, and phosphorus. It's also high in manganese, vitamin B1, zinc and dietary fiber.