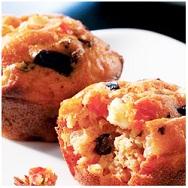 If you're like me, sometimes you just get a hankerin' for pizza. I don't know what it is, whether it's the fondness developed as a child, or the good memories of hanging out with college buddies at the local pizza joint watching games on the big TV's. Maybe it's the memories of those killer slices I would get every time I'd be walking down the streets of New York City. I guess it just boils down to the fact that, darn it, it just tastes good!
For some reason, typical pizza from popular restaurants and street vendors has been turned into a "must avoid." Some are so greasy you could go through a roll of paper towels dabbing soaking it up (looking at you Pizza Hut). Or some have so much cheese you'd think the farmer didn't leave any milk behind for baby cows. One pizza Kelli and I got in Chicago back when we were dating, before our dietary switch, had so much cheese on it, even back then it was appalling cause we knew what it would do to our stomachs. I took my fork, stuck it into the cheese and started twisting. Five minutes later I had a ball of cheese as big as Kelli's head. Yeah, that'll make you constipated.
The fantastic news about pizza is that it's so easy to adapt to a clean eating lifestyle, and actually make it healthy. You can enjoy all the flavor without having the bad stuff that makes you feel heavy and bloated afterwards. So now take a look at these these muffins. Nothing bad, loaded with veggies, and in fun muffin sizes that kids, and me, love to eat. It's a perfect dish for your Friday night pizza cravings. Healthy pizza…what's better than that!
Gluten Free, Dairy Free Pizza Muffins
Ingredients
1 Cup brown rice flour
3/4 Cup tapioca flour
1/4 Cup potato starch
1 tsp xanthan gum
3 tsp baking powder
1 Tbs coconut or date sugar
1 tsp oregano
1/2 tsp basil
1/2 tsp thyme
1/2 tsp garlic powder
1/2 tsp onion powder
1/2 tsp salt
1 Cup almond or rice milk
2 Eggs
1/2 Cup olive oil
1 Roma tomato, diced
1/2 Cup onions, diced
1/4 Cup olives
1/4 Cup mushrooms
1/4 Cup diced bell peppers
…and whatever other veggies you want to toss in. The more the healthier.
Directions
Preheat oven to 375.
Mix dry ingredients in a large bowl.
Add milk, eggs, and oil to dry ingredients. Thoroughly combine.
Stir vegetables into batter.
Spoon the batter in greased muffin tins, filling about 2/3 full.
Bake for 25 minutes or until tops are brown and muffins are cooked through.
Let rest for 5 minutes before serving.