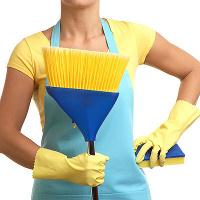 Spring is definitely here, and summer is not far behind. As the temperatures are rising I've been feeling a shift in what foods I'm craving – does that happen to any of you? I'm feeling a craving for more raw than cooked foods now. Along with the rest of the Spring cleaning we do, Spring cleaning your diet is a good idea because your body's needs change according to the season.
As reluctant as I am to let go of the heavier, rich, warming foods of winter, I'm excited to start exploring my options with the beautiful produce I've seen coming into the grocery store lately. It's time to step it up even more with the fruits and vegetables – with the temperatures outside climbing, it's time for cooling foods.
Here are 3 things you can do to Spring Clean your diet:
1. Learn what's in season and what's coming up. If you're like me, sometimes having no idea what's coming in your weekly CSA delivery or what you will find at this week's Farmerss Market can cross the line from exciting adventure to anxious awaiting. "Will I have the other ingredients I need to turn those veggies into something good to eat?" Getting a basic idea of when various foods are in season will help you plan menus more easily. Here's a seasonal food chart I've found helpful, and you can do some research to fine-tune the expectations to your actual location. Asking a produce manager at your local grocery store can be a great way to find out what's in season and locally-sourced (fresh).
2. Check out your local food supply. This is becoming easier all the time, with more and more CSA's (Community Supported Agriculture) sprouting up all over, as well as Farmers' Markets. I just signed up for a locally-sourced, naturally grown, weekly food delivery service here in Austin (Farmhouse Delivery), very similar to a CSA. And I'll be hitting my local farmers' market this Saturday.
3. Get some new recipes. Finding recipes that highlight what's in season will obviously help you eat seasonally, and as an added bonus they can also help you try new foods and figure out what to do with those weird vegetables you've never seen before. A couple years ago I had fun figuring out what to do with parsnips – I have to admit I'd never purchased or prepared any before I joined a CSA. We'll of course continue to provide great recipes to help out, and if you participate in a CSA or other local food delivery service, most will provide you with recipes for what's in your weekly bushel.
As the seasons get warmer and you become more active, give your digestion a break with more raw and cooling foods. Keep the cooking light and fresh, eat with the times, and your body will thank you with all that energy you need to get outside and have fun.
Follow the three suggestions above and get with the times.