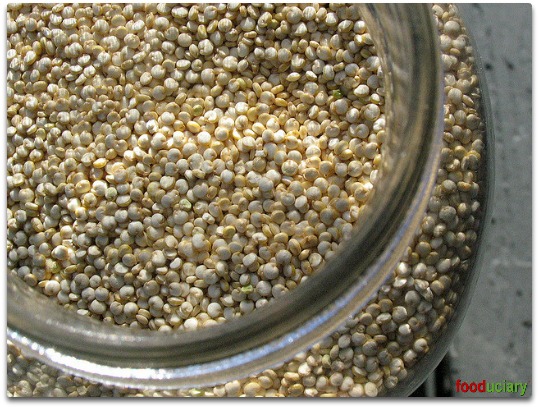 My number one suggestion for getting pain and inflammation under control is to eliminate or greatly reduce the amount of wheat and gluten you are eating on a daily basis.  Initially this may sound a bit challenging for some people, so I've put together a few great tips to get started.
Below you will find the "red flag" items to look out for when eliminating wheat and some delicious alternatives to each:
Red Flag: Wheat Flour, Refined Wheat flour, and all-purpose flour.
Found in Baked Goods, Breads, Crackers, Pancakes (to name just a few).
Delicious Alternatives: Almond Flour, Coconut Flour, and Rice Flour
In the past year, I have baked and shared many new recipes using these 3 alternative flours.  With the popularity of many people going "gluten free" there is no shortage of recipes you can find using these delicious flours.  They are also very readily available to purchase at most supermarkets and can also be found online.
One of our absolute favorites in this house is my delicious – No Wheat Banana Bread.
"No Wheat" Banana Bread (modified from elanaspantry.com)
Ingredients
3 bananas (about 1 1/2 cups) mashed (mine were pretty ripe, adding to the sweetness of this bread).

3 eggs

1 tablespoon vanilla extract

1 tablespoon raw honey

1/4 cup melted coconut oil (you can also use butter)

2 cups blanched almond flour

1/2 teaspoon celtic sea salt

1 teaspoon baking soda
Directions
Place bananas, eggs, vanilla, honey and coconut oil in a food processor. Pulse ingredients together.  Pulse in almond flour, salt and baking soda.  Scoop batter into a greased 7.5″ x 3.5″ Loaf Pan. Bake at 350° for 55-65 minutes.  Remove from oven and allow to cool before your family devours it!
Whenever we have this bread around my husband always opts to have it for breakfast with his tea.  I love it as an afternoon snack and my 3 year old would choose to eat it all day long!
Red Flag: Cereal and Oats, cold and hot varieties (there are gluten free oats available. Just be sure the package says "gluten free").
Delicious Alternatives: Rice, Millet or Quinoa based cereals
In this house, we absolutely love Quinoa based breakfast cereals.  Quinoa is a wonderful grain jam packed with healthy protein and is wheat and gluten free.
Here is one of our absolute morning favorites.
Quinoa Porridge
Ingredients
1/2 cup uncooked quinoa

1 cup water

1/2 tsp cinnamon

pinch of sea salt

1/2 cup coconut milk

1/2 small apple, diced

1/2 cup blueberries

1/3 cup chopped walnuts or pecans

1/2 tablespoon pure maple syrup or honey to taste (both options are for added sweetness, although I think this recipe is delicious without it)
Directions
Add quinoa, water, cinnamon and salt to a small pot and bring to a boil, reduce heat, cover and simmer for 15 minutes or until most of the water has been absorbed. Add coconut milk and simmer uncovered for an additional 10 minutes. Stir in apple, blueberries and nuts. Let sit, covered for 10 minutes before serving. The porridge will thicken during this time. Drizzle with maple syrup or stevia before serving if desired.
If you suspect wheat and gluten may be the culprits to your aches and pains, using the delicious alternatives suggested above is a great place to start.  For more detailed "do's and don'ts" when going wheat and gluten free please reference the comprehensive list given in the Grains chapter of your Beyond Diet Manual.
photo credit: nerissa's ring cc