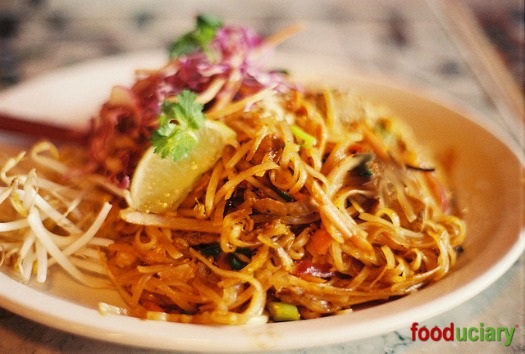 We'll start with this. We love Thai food. We love the curries, the pad thai, the coconut milk soup, we love it all. What we love best is making it at home from scratch and knowing there are no questionable ingredients used.
In this recipe, we're taking a twist on a favorite using superfoods to create a satisfying and incredibly healthy meal. Yes, kelp is a seaweed. That means you get the amazing nutrients of a sea vegetable, but don't worry, there's no seaweedy, fishy taste to these noodles at all.
You can serve this as is, or you could also scramble a few eggs to stir in if you wanted.
Raw Pad Thai with Kelp Noodles (GF, DF)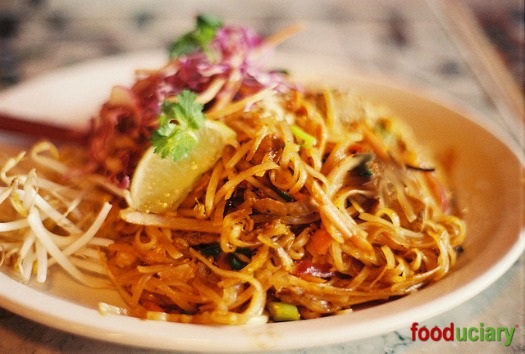 Ingredients
2 Tbs almond butter
⅓ Cup coconut oil
1 tsp gluten free tamaria or soy sauce
½ tsp coriander powder
2 tsp lemon or lime juice
⅓ Cup water
½ tsp ginger powder
2 cloves garlic, finely minced
1 12oz Package kelp noodles
1 Cup spinach or spring greens, roughly chopped
½ Cup fresh basil, roughly chopped
1 Medium head of bok choy, shredded
1 Cucumber, chopped
Garnish: chopped cashews and lime wedges
Instructions
In a small bowl stir to combine almond butter through to garlic. This is your sauce.
In a large bowl combine the remaining ingredients except the garnish.
Pour the sauce over the noodles and stir to coat.
Serve in individual plates and garnish with crushed cashews and lime wedge.
photo credit:
Entrer dans le rêve
cc