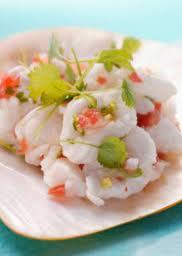 Imagine this: you're in the land of rice and beans and fried everything. When you do get a side salad with that meal, it's a sliver of iceberg lettuce and a tomato wedge. And then add in this challenge…for two weeks you can only eat vegetables, fish, and nuts. Now take that a step further, leave your apartment and go on a road trip in said country and see if you can still avoid eating any of the foods that aren't on your approved list. Welcome to Playa Conchal, mobile detox day two.
The diet is so beneficial when done 100% that Brad and I really want to stick with it and do it right. When we were getting ready to leave our place yesterday we toyed with the idea of cutting out the last few days of this phase and at least adding fruit back in, which comes in phase two. But then we thought that if we can do phase one, the hardest phase of the diet, while bussing around Costa Rica, we can prove that anyone can do this detox, and do it anywhere.
So how are we getting by? We packed up a baggie of nuts, a few cans of sardines, we boiled some eggs and are carrying those around in a plastic container, and here's the one that makes me laugh the most: we've got a head of cabbage that we'll slice pieces from and gnaw on, straight up. Please believe me, that's a new one for us and done only out of desperation. But it works!
We got into town last night and went around looking for a place with a nice big salad. We struck out and the best we could do was a fish fillet with a side salad (meaning, iceberg leaf and tomato slice), and we also ordered a small dish of ceviche. We just discovered ceviche this past week and honestly it's what gave us the courage to do this trip. It's actually really good, it fits in phase one, and you can find it just about anywhere here in Costa Rica. Ceviche is a white fish cut into very small pieces and soaked in lemon juice for a while until it actually cooks the fish!  Throw in some onion, red pepper, and cilantro, and you've got a great dish that can't possibly be fried in oil.  For some protein to fill us up, we've been saved by ceviche. 
Still hankering for some veggies after our meager meal at the restaurant, we stopped by the little town market and grabbed two carrots, two tomatoes, and an avocado. In our little motel room we have a spoon and a little tea saucer (goes with the coffee maker in the room), so we busted out the pocket knife and sliced up our post dinner veggie selection. Amazingly, we went to bed feeling satisfied, and dang it, a little proud of ourselves.
Why go to so much trouble? Two weeks ago I was struggling with enough joint pain that we thought we might have to cut our Costa Rica trip short. We started the diet hoping it would help, and we were amazed by it again. Within 3 or 4 days my pain was almost entirely gone, and I've continued to be well enough to come and do something I really wanted. Yes, we know it's unusual. When I saw Brad standing just outside our motel peeling our carrots with his leatherman, I knew that we were officially weird. But who cares when you're at the most beautiful beach in Costa Rica and actually feel good enough to get on a wave runner and jump through the waves.
The power of food and the choices we make is amazing. It's fantastic to know that I have the power to take control of my health, wherever I'm at, and manage it on my own.
Now I'm hungry. Hey Brad, pass me a carrot.