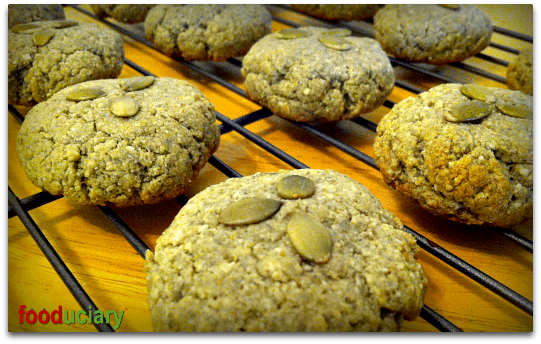 No flours, no sweeteners. The health benefits of ginger and raw seeds. Protein from an egg. Healthy fats from olive oil. All good and no bad. And it's a cookie. Sign me up!

Grain and Dairy Free Pumpkin Seed Ginger Cookies (GF)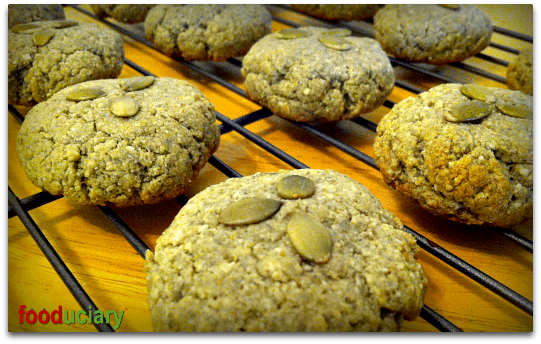 Prep time:
Cook time:
Total time:
Ingredients
2 Cups raw pumpkin seeds
½ Cup golden raisins
1 Large egg
½ tsp sea salt
2 tsp ground ginger (we use 2½, but we like the ginger kick)
1½ Tbs olive oil
½ tsp baking powder
Instructions
Preheat oven to 350 and line a cookie sheet with wax or parchment paper.
Add pumpkin seeds and raisins to your blender or food processor and blend until it forms a paste or is at least a medium-fine powder.
Add the rest of the ingredients and process until well incorporated.
Using your hand form 1½ to 2 inch dough balls. (They're not going to expand much.)
Bake 10-15 minutes, until edges begin to golden.