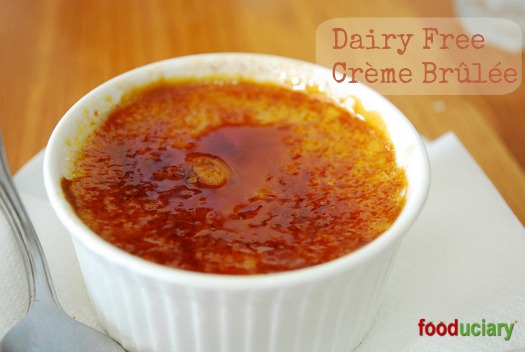 Back in 2009 when Brad and I first made the change to clean eating and did our first healthy detox diet, we wanted to give ourselves a treat after eating so well for so long. While on a week-long cruise in the Caribbean, we had no trouble finding healthy food at the organic cafe on the ship and awesome organic restaurants on the islands. At the end of the cruise, heading back home on a full day at sea, we decided to visit one of the other cafes on the ship and eat something that both us had loved in our past food lives.
Brad's was a disaster and a hilarious sight to see. He was always fond of hot dogs, so he spent his "food allowance" on one of those. This wasn't a gourmet hot dog that might have sat a little better – just one of those cheap pool side dogs they make for the kids. Only three bites in it hit his stomach. He felt so gross he disgustedly chucked the rest of the hot dog overboard and made me promise to never let him eat another hot dog again.
Luckily I chose much better. We might say my tastes were a little more refined than Brad's. I LOVE creme brulee, and out of all the treats onboard, that was the one I chose. And it was a good choice. Saying it was really good isn't doing it justice. It was amazing.
But, since my body feels so much better without dairy, that was the last one I ate. That is, until about a month ago when I started getting notions of trying to make some with coconut milk. It has the taste and the fat to work, so why not give it a try? After a few attempts this little beauty was born, and now I am back in good graces with creme brulee. Brad still avoids hot dogs.
Coconut Milk Dairy-free Creme Brulee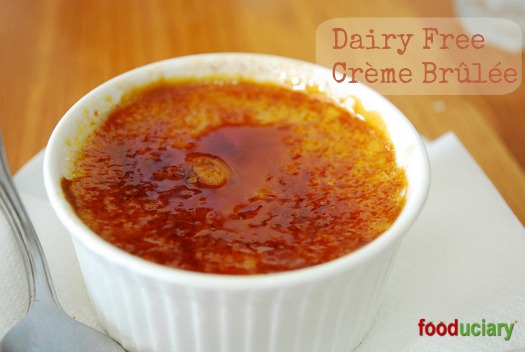 Prep time:
Cook time:
Total time:
Ingredients
5 egg yolks
½ cup unrefined cane sugar plus 1 tbsp for each ramekin
1 can full fat coconut milk
2 vanilla beans
Instructions
To start, begin heating about 6 cups of water in a tea kettle. You'll need this hot water when we go to bake the creme brulee.
Turn the oven to 325.
In a small saucepan heat the coconut milk on low.
While that's warming up, use a mixer to whip together the egg yolks and sugar until the yolks are light in color.
Slice the vanilla beans lengthwise and scrape out the vanilla bean pulp.
Whisk the pulp into the coconut milk.
When the coconut milk begins to simmer, remove the pan from the heat and slowly pour a small amount into the egg yolk mixture as you stir. This will help temper the eggs.
Allow that to sit for just a short minute, then add the rest of the coconut milk and stir until well combined.
Place 5-6 ramekins in a shallow baking dish and fill each with the coconut mixture.
From the tea kettle, pour the hot water into the baking dish so that the water comes roughly to halfway up the ramekins.
Very gently place the baking dish into the oven and bake for 30-35 minutes or until the custard is has set but still wiggles a bit. Let cool.
When the ramekins have cooled to the point you can handle them, sprinkle a tablespoon of sugar over the top of each dish and use your butane torch to heat the sugar until brown and crisp.
Of course we want to sneak in healthy produce wherever we can, so top it off with a dash of your favorite berries that you just picked up at the farmer's market. 🙂