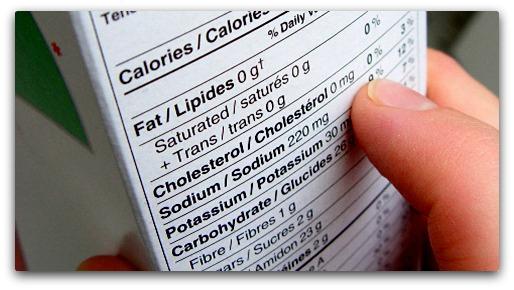 I am going to let you in on something shocking. Cholesterol is not the major culprit in heart disease. I know this may be hard to believe after all we have heard about the dangers of high cholesterol from our doctors, and the media. But the truth is, it is not the cholesterol levels themselves or the cholesterol containing foods that are the culprits in heart disease, it is those foods and any other thing that causes inflammation in your body that is the major cause of heart disease (as well as diabetes and high blood pressure).
What is cholesterol and why do we need it?
Cholesterol is a soft, waxy substance found among the lipids (fats) in the bloodstream and in all your body's cells. It's an important part of a healthy body because it's used to form cell membranes. Cholesterol also aids in the manufacture of bile (which helps digest fats), and is also important for the metabolism of fat soluble vitamins, including vitamins A, D, E and K. It is the major precursor for the synthesis of vitamin D and of the various steroid hormones (which include cortisol and aldosterone in the adrenal glands, and the sex hormones progesterone, the various estrogens, testosterone, and derivatives ).
How could something so good be so bad?
Cholesterol has been wrongly accused because upon inspection of the arteries of someone at risk for a heart attack, levels of cholesterol and plaque build up are very high. Cholesterol is actually being transported to tissues as part of an inflammatory response that is there to repair damage. It will only lodge itself onto the artery and cause plaque if the artery has become damaged. Inflammation in the artery is what causes this damage. In fact, it is now known that the coronary disease that causes heart attacks is now considered to be caused mostly from chronic inflammation.
To blame cholesterol for heart attacks would be the equivalent of blaming increased police security in a high crime area. It was not the police that caused the crime, they were just placed there in response to the crimes.
A more important question to ask ourselves, is how do we decrease the amount of inflammation in our bodies so that cholesterol will not bind to our arteries?
We must decrease all of those things that we do that cause inflammation and increase things that decrease inflammation. First and foremost we must stay away from foods that cause inflammation in our bodies. Any food that causes a fast rise in blood insulin levels will quickly cause inflammation in the body. These foods are sugar, white breads, most dairy products and almost all packaged and processed foods. What does this leave you with? Fresh, wholesome foods such as fruits, vegetables, lean animal proteins, nuts, and lots and lots of water. Also, taking in lots of omega-3 rich foods will dramatically decrease inflammation in the body (salmon, organic eggs, walnuts and sardines).
What about your cholesterol medication?
Some may be thinking, it is just easier to take a pill and not have to change what I am eating. But you may want to think twice considering the side effects of statins (cholesterol lowering drugs). The most common side effects reported are fatigued, headaches, nausea and the most common of them all, severe muscular pains and muscular degeneration. If you remember that cholesterol is essential for the formation of cell membranes, taking a drug that is drastically lowering cholesterol may be causing membrane damage in neural and muscle tissue. Most people on statins complain of neck, back or leg pain.
Millions of Americans are now on cholesterol lowering drugs, but the number of people suffering from heart attacks and heart disease is only increasing. Let's take a personal responsibility for our health and truly get to the root of the problem. Managing your diet and staying away from those foods that are causing an inflammatory response in your body is your first step to decreasing your chance of heart disease and heart attacks.