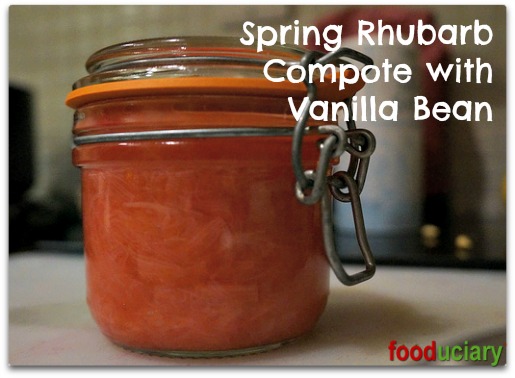 I didn't like it as a kid, but as I got older the flavor of rhubarb grew on me. Now one of my all time favorite warm weather treats is strawberry rhubarb pie (gluten free crust of course : ). This compote is now a new addition to my favorite things to do with rhubarb.
The tartness of rhubarb hints at its many medicinal properties. Its been used in traditional medicine practices for centuries for relief of digestive discomforts like constipation, bloating, and other digestive maladies.
Want another reason to eat it? Rhubarb is technically a vegetable, so eat up! Ok, so the orange juice and honey add sugar to the equation and make this a treat, but it's as healthy a treat as they come. We enjoy this spread on our savory and sweet gluten free crepes, and it's a beauty on oatmeal too.
Spring Rhubarb Compote with Vanilla Bean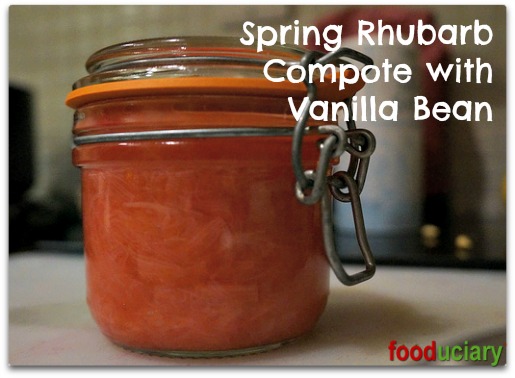 Ingredients
1 Pound fresh rhubarb stalks, chopped small
Juice of 1 medium orange
¼ Cup raw local honey
1 Vanilla bean
Instructions
Slice vanilla bean lengthwise and use a small spoon to remove seeds.
In a small saucepan add rhubarb, juice, honey, vanilla seeds AND pod.
Bring to a simmer over medium heat then reduce to medium low and cook for about 15 minutes until rhubarb is cooked down and the mixture is beginning to thicken.
Remove from heat and let cool. Remove vanilla pod.
Serve right away. Stores well for 3-4 days in refrigerator.