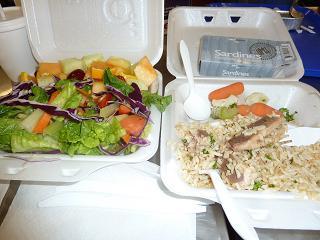 There are just a few things that Kelli and I are passionate about. Eating good food to be healthy is the first, and traveling for adventure and to explore is another. So, we've taken Fooduciary on the road.
We apologize for the long gap in between posts. It's been a busy month of garage sales, ebaying, packing, selling stuff on local classified ads, saying goodbye to loved ones, and a million other things to take of before we left that we didn't see coming.
First stop, Costa Rica. A land of incredible nature and home cooking (love the rice and beans, hold the oil please). We're hoping to prove that healthy eating can be done anywhere and under almost any circumstance. Our first test: the airport. During our layover in Houston we stumbled upon a little deli in the food court that even called themselves healthy in the title. Most of their entrees wouldn't qualify as healthy, but they did have quite a few side dishes of fresh fruit, steamed vegetables, and green salads. We ordered a few of those a la carte, and then at our table we broke into one of our cans of Vital Choice sardines that we brought with us. It took some searching and some preparation (lugging around a dozen cases of sardines in my backpack didn't add to the enjoyment of a day of travel), but we were both smiling as we ate that meal, and were thrilled that afterward we felt full with no stomach pains or regrets.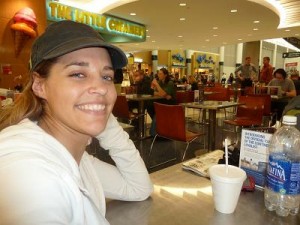 So now we're in Costa Rica living the dream. Processed food has a strong presence here, but there's definitely much more emphasis on home cooked meals, though neither of us has had a single piece of meat in the week that we've been here. With all of the fresh meat and produce, the potential to be healthy here is really strong. But there seems to be a fascination with frying everything in oil (and not the good kinds of oil), so we'll be doing a lot of the cooking ourselves while we're here. Who wants to live in a tropical paradise and feel slow and sluggish all the time? Adventures, here we come.