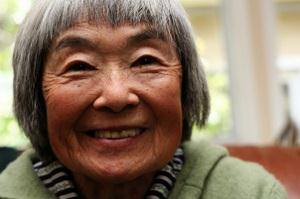 According to the U.S. Census Bureau, there are about 500,000 centenarians in the world, and almost 100,000 in the United States. And the population is rapidly growing.
You and I will join them some day if we take care of ourselves and plan to keep our health. This prompts the question: How can you live healthfully into your 100s?
Experts say having good genes are a part of the battle, but it has been proven that if must turn on or off the bad genes and lifestyle clearly contributes to over 75% or our health.
ForbesWoman asked current 100-year-olds to share their secrets for healthy living. Medical professionals insist that beginning these practices early can easily add decades to your lifetime–and it's never too late to start.
You Are What You Eat
Daisy McFadden, a longtime resident of the N.Y., will celebrate her 100th birthday this November. Still active, she believes her eating habits have greatly contributed to her longevity, as do most centurions. For years she's eaten a breakfast of oatmeal, cranberry juice and a banana. For lunch she usually has a salad with beets, cucumbers, tomatoes and either chicken or fish. Dinner is a plate of steamed vegetables and lean meat. Fresh fruit often follows for dessert.
Her diet resembles that of the people of Okinawa, Japan, a community with the world's largest concentration of healthy centenarians. The diet of Okinawa is high in grains (rice, quinoa, millet), vegetables (especially green leafy) and fish. It does not include eggs, dairy and meat. The drink of choice is a lot of water.
It's important not to feel deprived, have a treat once or maybe twice a week, but maintain portion control. The simplest rule is to split what you like with a friend.
Simple Exercise Makes a Difference
If you want to live to be 101, you have to live an active life both mentally and physically, and you do not want to be overweight. Another centurion who lives in Alabama, says she gets fully dressed every morning. She doesn't take any prescription drugs, still cooks for herself–three squares a day–and keeps her house immaculate. She busies herself with chores like raking leaves, vacuuming and scrubbing dishes, and every two weeks gets a manicure and a haircut. For most of her life, and well into her 90s, she walked to and from church every week. Now she does daily stretching exercises to keep her muscles strong and flexible.
Ms. McFadden also enjoys regular exercise. As a New Yorker, she spent most of her life walking to work. Today she goes to her local senior center at least three times a week to walk on the treadmill, bicycle or use a rowing machine.
Enjoy Yourself!
We live in a stress full world, taking time for what you enjoy is another must.
For most of the pre-retirement population, that means reducing job stress and finding meaningful work and ways to contribute.
Take time to create health and beauty will follow.
by B. Kathy Wright ND,CNC…naturopath, nutritional consultant, author and wellness educator and acting CEO/General Manager of the natural beauty company Frownies.