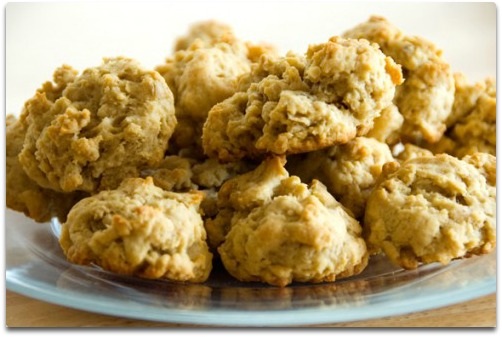 Sound crazy?? Well avocado and lime are like the creamy and tangy in any successful tea cookie combo. Add in the creaminess of the cashews, sweetness of the powdered sugar, and sea salt to draw out the "dulce" and you've got a fluffy, light and unique treat. You'll be surprised at how it rivals your favorite handheld desserts!
Sweet N' Savory Guacamole Cookies (DF,GF)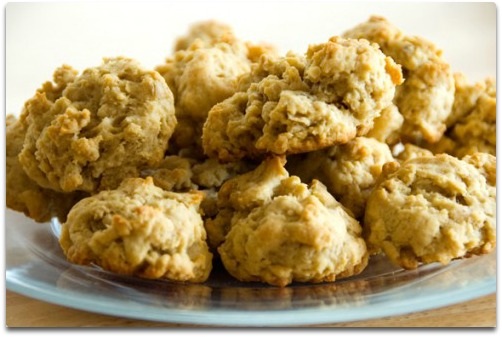 Prep time:
Cook time:
Total time:
Ingredients
1 Cup unrefined sugar (sucanat, coconut or date sugar)
½ Cup coconut oil, room temperature
½ Cup raw cashews
2 Tbs fresh lime juice
½ Large avocado
Zest of 1 lime
1 tsp vanilla extract
2 Cups coconut flour
½ tsp baking powder
Coarse sea salt
Instructions
Preheat oven to 375ºF.
In your blender, blend the sugar into a fine powder.
Add cashews, coconut oil, and lime juice and blend until creamy.
Add avocado and process again until creamy.
Mix in lime juice, lime zest and vanilla. Spoon out into a medium mixing bowl.
In another bowl, sift together flour and baking powder.
Slowly add in flour mixture to avocado base until everything is completely incorporated, stirring by hand to combine.
With a teaspoon, drop spoonfuls of cookie dough onto sheet pan lined with parchment paper. Smaller dollops, like kisses, will come out nice and crispy.
Bake for 12 to 15 minutes, until cookies are golden around the edges. Sprinkle lightly with sea salt and enjoy!