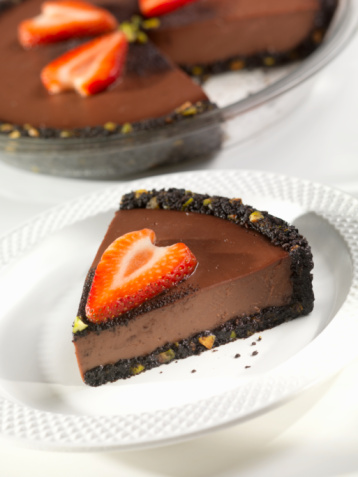 Summer is finally here and that means lighter fare. But it doesn't mean we need to give up the sweets even though we need to stay in bathing suit shape! This deliciously sinful chocolate pie won't have you running to put on your beach coverup and it will definitely put a smile on your face while keeping your cooking time low so you can enjoy the sun!
No Bake Chocolate Pie (V,GF)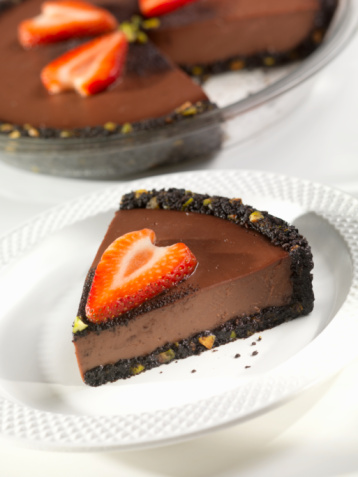 Ingredients
Crust
1 cup unsweetened shredded coconut
½ cup almonds
½ cup walnuts
8 pre-soaked pitted dates
1 teaspoon vanilla extract
¼ teaspoon salt
1 tablespoon agave nectar
3 tablespoon cocoa
Chocolate Filing
2 large, ripe, pitted and peeled avocados
6 tablespoons cocoa powder
⅔ cup agave nectar
1 teaspoon sea salt
4 teaspoons vanilla extract
1 teaspoon espresso powder, optional (but it brings out the flavor of the cocoa and adds great flavor depth!)
Coconut milk (add small amounts incrementally as you blend to reach desired consistency. It should be more of a thick pudding other than a thin mousse)
Instructions
Place all raw pie crust ingredients in a food processor and pulse/blend until well processed but still slightly mealy/chunky.
Spray an 8 inch pie plate with a healthy cooking oil and press mixture down evenly into the pie plate to create the crust. Refrigerate until ready to fill.
Blend everything in until very smooth, only adding coconut milk in teaspoon amounts until you reach desired consistency. Pour into prepared pie crust, using a spatula to smooth and even it out. Place in the refrigerator for at least an hour.
Slice, top with sliced strawberries and vegan whipped cream and enjoy!