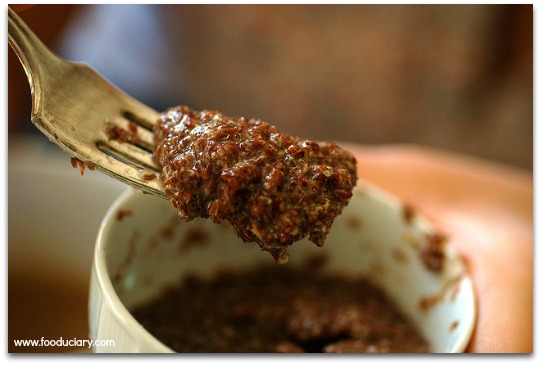 Want to make a recipe vegan and need to replace the eggs? Flax seed makes a a great vegan egg replacer. These measurements will give you the equivalent of one egg.
2 Tbs ground flaxseed
6 Tbs water
Bring water to boil, then add the flax.
Stir with a fork until you have the consistency of an egg.
Use immediately.
photo credit: sweetbeetandgreenbean cc