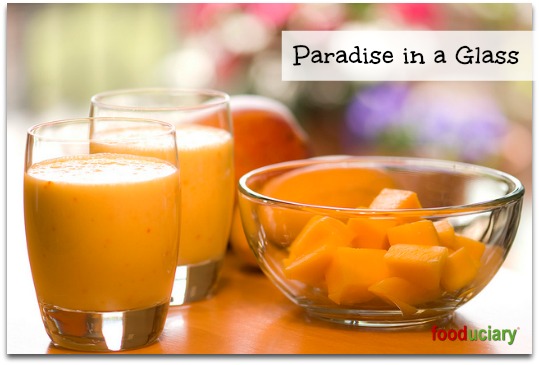 Do you have your summer vacation already planned? Maybe you're set for a trip to some exotic tropical location. Wise choice. Besides the beaches and culture, the amazingly fresh and delicious fruits are a highlight of the trip.
For those of us staying a little closer to home, if you close your eyes and imagine, this little treat will  will make you feel like you're right there in the tropics yourself. This is a little glass of paradise.

Dairy Free Coconut Mango Milkshake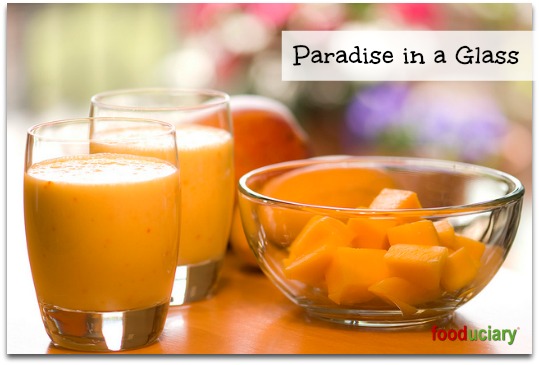 Ingredients
Water and flesh from two young green coconuts. (We find these all the time in natural food stores.)
3 Frozen bananas
1 Mango, skin and seed removed.
¼ tsp vanilla
Instructions
You could probably take it from it from here, right? Add all the ingredients to your blender and blend until smooth.
Sip with a smile, eyes closed, and enjoy the tropical breeze.
photo credit:
madlyinlovewithlife
cc